our principles
Read about our core beliefs and principles here at Jubilee House and come to the prefect knowledge for the God:
About God: Ps. 33 v 6 - 9
About Jesus Christ...
About The Holy Spirit...
About The Trinity...
About The Devil...
what We Do
Here at Jubilee House we have been privileged to see the manifestation of various God given visions over the years, some of these are:

One Touch Choir: One touch is a group of young adults who engage their gifts and tenets to organize events for local youth to the glory of Lord Jesus Christ.READ MORE

Banquet in the Park: An occasion to celebrate the Jubilee Jewels; our members with Special need. An annual program which has new expanded to Africa, Europe and the South America. READ MORE
A Short History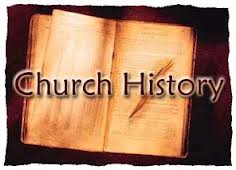 Jubilee House started its ministry 10 years ago, with the aim of reaching out to the disable and less privilege in our community. Since the birth of Jubilee House up a congregation of from a large number nations e.g. The UK, Nigeria, Canada, Italy. Etc. Jubilee House is a parish of the Redeemed Christian Church of God.
The Redeemed Christian Church of God. Established in 1952, we are a growing Church with many branches all over the world.
read more
Our Vision & Mission
As received by the General Overseer (G.O.), Pastor E. A. Adeboye, and communicated to the Headquarters leaders, our vision and mission statement shall remain intact, with a qualifying addendum in view of the peculiarity of the demography in the North American region. They are as follows:
>> To make heaven.

>> To take as many people with us.

>> To have a member of RCCG in every family of all nations.

>> To accomplish No. 1 above, holiness will be our lifestyle.

>> To accomplish No. 2 and 3 above, we will plant churches within five minutes walking distance in every city and town of developing countries and within five minutes driving distance in every city and town of developed countries.
We will pursue these objectives until every Nation in the world is reached for the Lord Jesus Christ
read more